Ridgid Spare Parts

Ridgid 300 parts beakdown (PDF)

Ridgid Hand Tools Parts Catalog (PDF)

Ridgid Machine and Power Tools Parts Catalog (PDF)

141 & 161 Pipe & Conduit Geared Threader parts (PDF)

1450 Pressure Test Pump parts (PDF)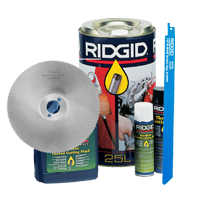 600 690 700 Portable Power Drive (PDF)

Ridgid Kollmann Drain cleaner parts diagrams (PDF)

Ridgid drain cleaner K39 parts diagram (PDF)

Ridgid Hydraulic Pipe Bender Parts List and diagram (PDF)

Ridgid 1224 pipe bolt threader parts diagram (PDF)

Ridgid 1822 / 18220IC Pipe and Bolt threading machine parts diagram (PDF)

Ridgid 1233 Threader parts break down (PDF)

Ridgid Minipak Parts Breakdown (PDF)

Ridgid Drain cleaner K45 Parts Diagram (PDF)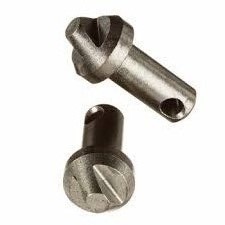 418 Oiler parts diagram breakdown (PDF)

Seesnake Navitrack 2 parts list diagram breakdown (PDF)

Ridgid 535 Threader part diagram list (PDF)

Ridgid K40 Sink Machine Parts Diagram and list (PDF)

RAC Kettering carry a large selection of Ridgid tool replacement parts and spares including the Ridgid Dies and cutting wheels which are normal consumables.
We cover the Ridgid tool spares for categories such as thread cutting oil, die heads, cutting wheels, drain cleaning accessories for the K and KF handheld drum machine including cables and drain tools. There are a large selection of Augers for the K drum machines for cleaning pies and drains.
There are replacement saw blades for the circular saws including abrasive discs, and dry cut saws with tungsten carbide tipped saw blades. The replacement Ridgid Universal Reciprocating saw blades come in Bi-metal universal single shank reciprocation saw blades for metal or wood.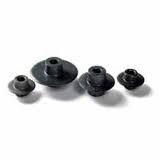 Once you choose the category for your part you will find a list of tool diagrams are available if required. Each diagram will give you a detailed list of all the Ridgid replacement parts available for your tool. You can select the quantity of Ridgid parts from the list. Also search for the Ridgid model or part number directly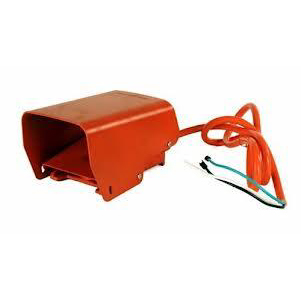 Ridgid tools have model numbers on all products, these are usually found on the top left corner of the nameplate, which is normally near the motor. We offer a service and repair for the threading machines including the Ridgid 535, 1233 and 1224 and the drain cleaning machines K40, K400, K-3800, K-750, K-1500.

Our qualified refrigeration engineers are able to service and repair the Ridgid SuperFreeze SF2200 and SF-2500 model pipe freezers, including regassing of all makes including Rothenberger Rofrost, REMS Frigo 2 and Freeze Master.
Hilmor and REX pipe threader spare parts and replacement pipe cutter dies. Orbital pipe saw spare parts and pipe saw blades for unicut,GF, AXXAR pipe saws.
Our service department repair and service pipe threading equipment including fitting spare parts for the manufactures Ridgid, Rothenberger, REMS, Irwin Tools, Record Tools, Collins, Rex Industries, MCC International,Asada / Piset dies, KSU, Beaver including orbital cutting machines from Orbitalum, GF+ George Fisher and Axxair Orbital Cutting Machines